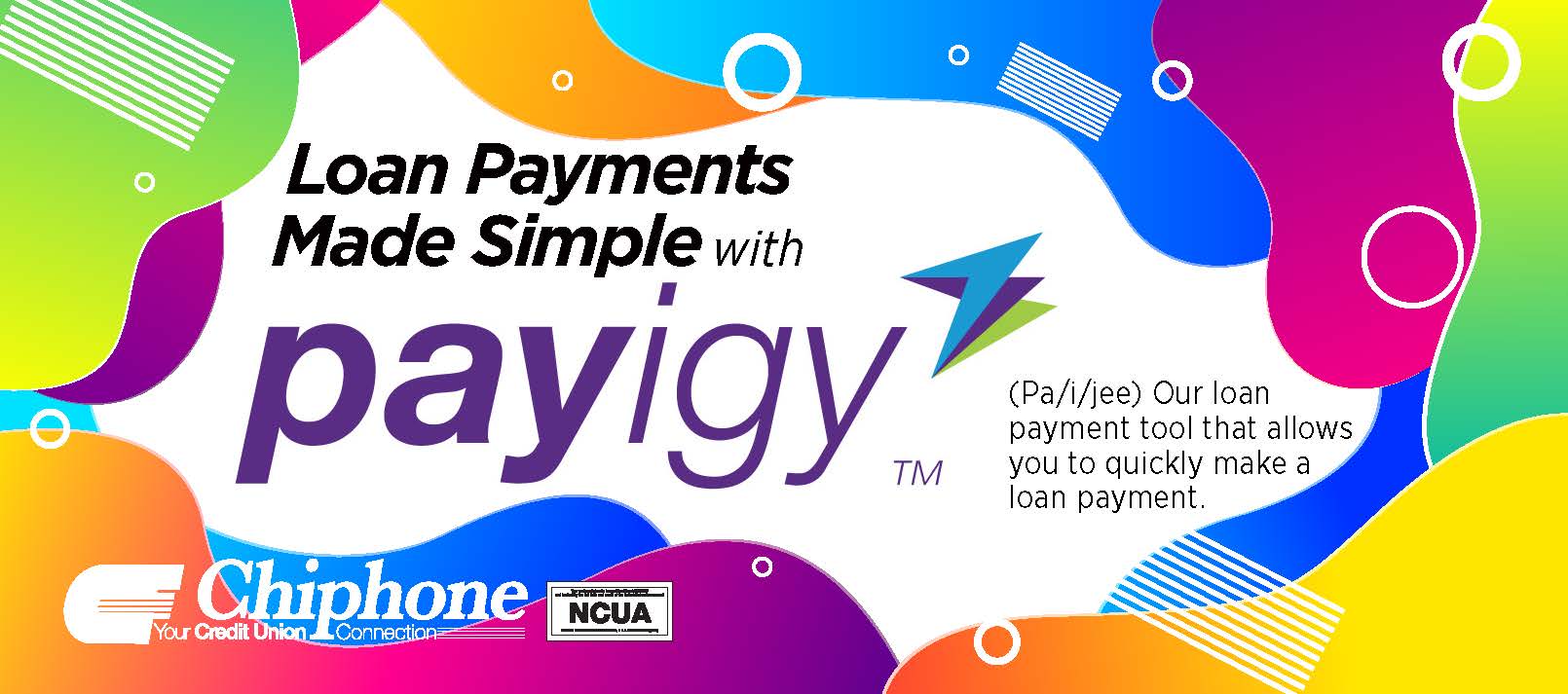 With PAYIGY, it's simple to make your loan payment(s) from another financial institution, and much more!
View Loan Details; Term, Rate, and Payment History.
Select Payment Types

ACH/Bank Transfer Processing: Free
Debit Card Processing: $6.50 per loan payment transaction.
Establish Recurring Payments with payment confirmation emails.
Manage Wallet: Link Accounts, Manage payment methods and Notifications.
Two-factor log in authentication.
Mobile-Friendly, web-based interface for ease of access.
Set Alerts and Much More!
Disclosure: Simply visit www.chiphone.org, select our Electronic/Online Services menu and click on the Online Loan Payment Options via Payigy tab. This will allow you to quickly and securely establish your profile, as you began to manage your loan(s).
Contact our member service dept. at (574) 294-3606 should you require assistance establishing your Payigy account.